Mutants of the World
As modern methods of genetic manipulation become more commonplace, we endeavor to chronicle the most interesting, helpful, or artful examples of the craft of genetic manipulation.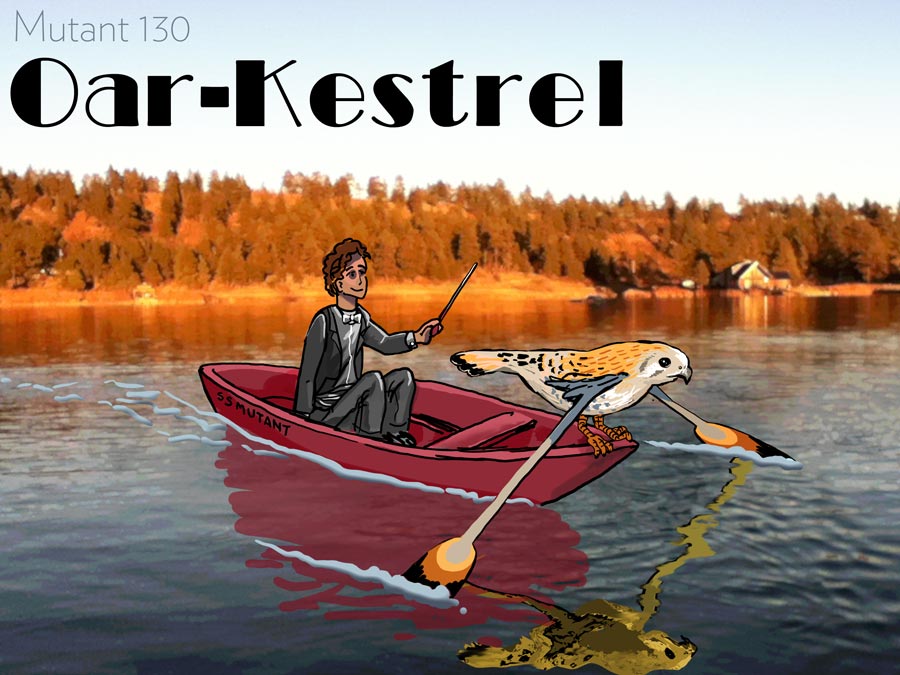 Oar-Kestrel
Once they are given the proper direction of a conductor, these bright avians will row a canoe across even fast-flowing waters.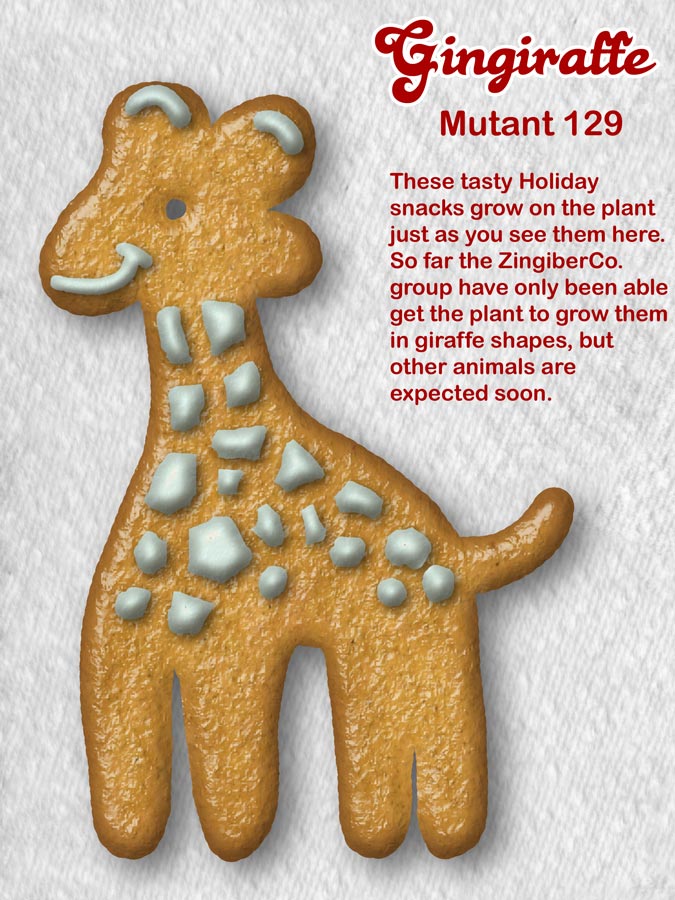 Gingiraffe
These tasty Holiday snacks grow on the plant just as you see them here. So far the ZingiberCo. group have only been able get the plant to grow them in giraffe shapes, but other animals are expected soon.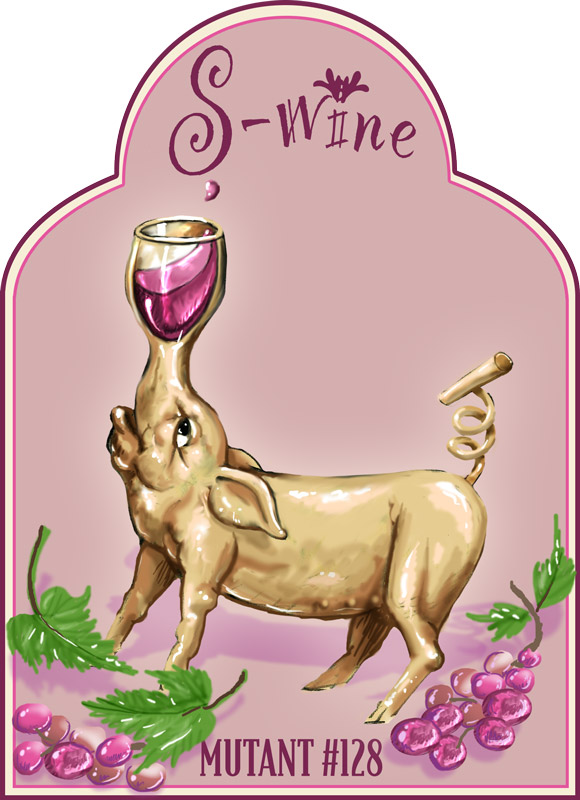 Swine
This modified boar makes it's own wine.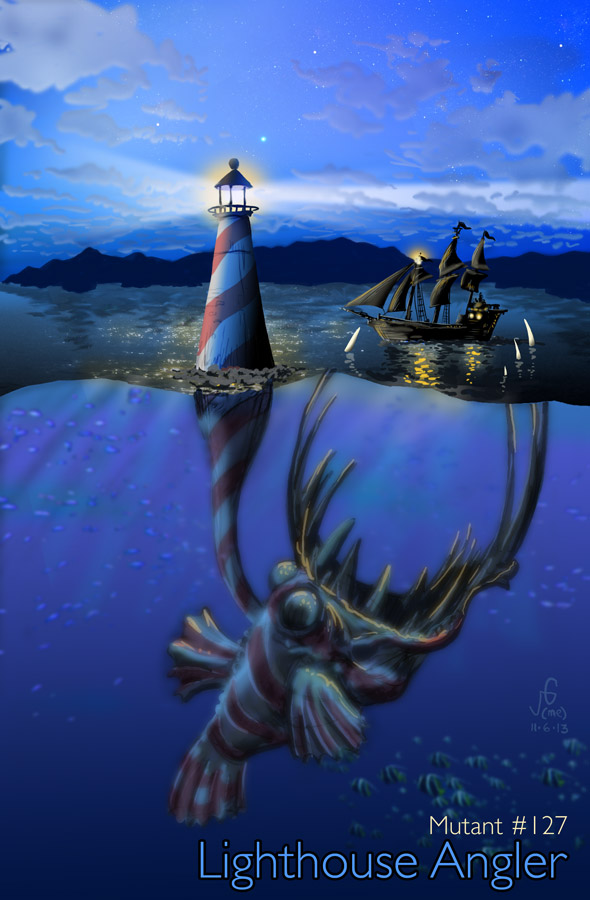 Lighthouse Angler
Protecting harbors from pirate ships with this decoy lighthouse has become standard procedure in some parts of the world. Thanks to PescaTonk LLC for this composite view of the guard-fish.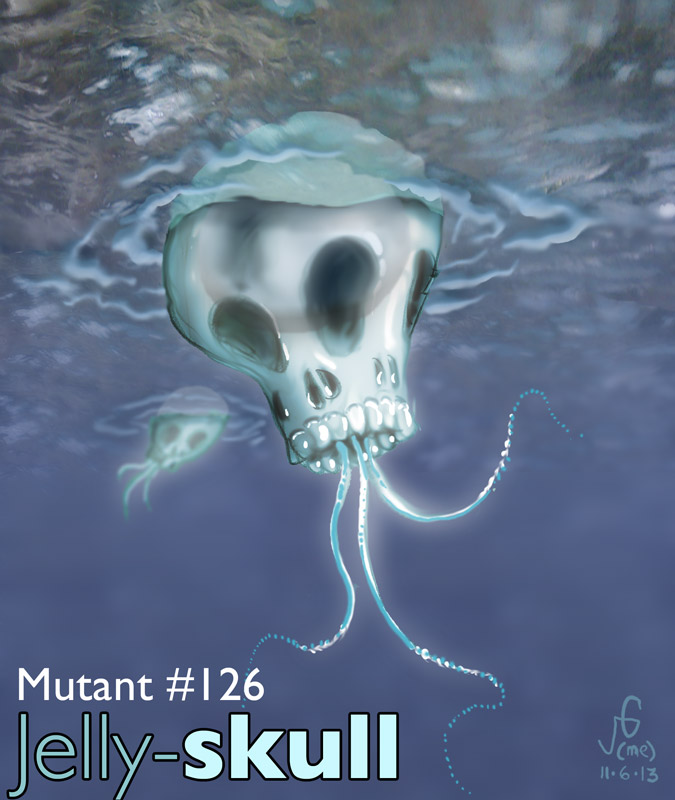 Jelly Skull
This decorative item is added to many fish tanks and aquarium displays around Halloween and Dia de los Muertos.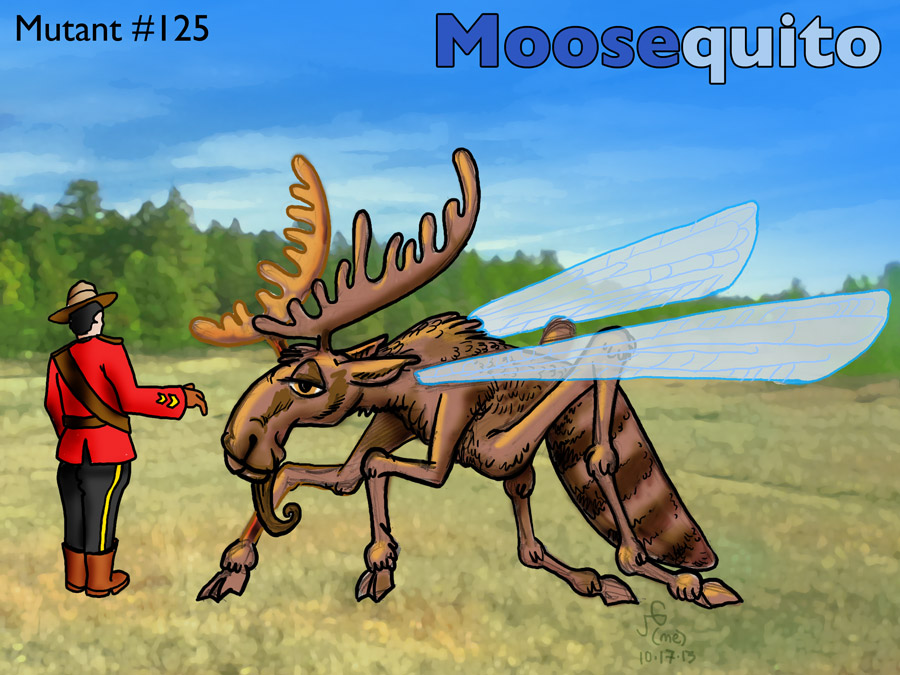 Moosequito
Canada's mounted defense force now utilize these flying mounts instead of horses.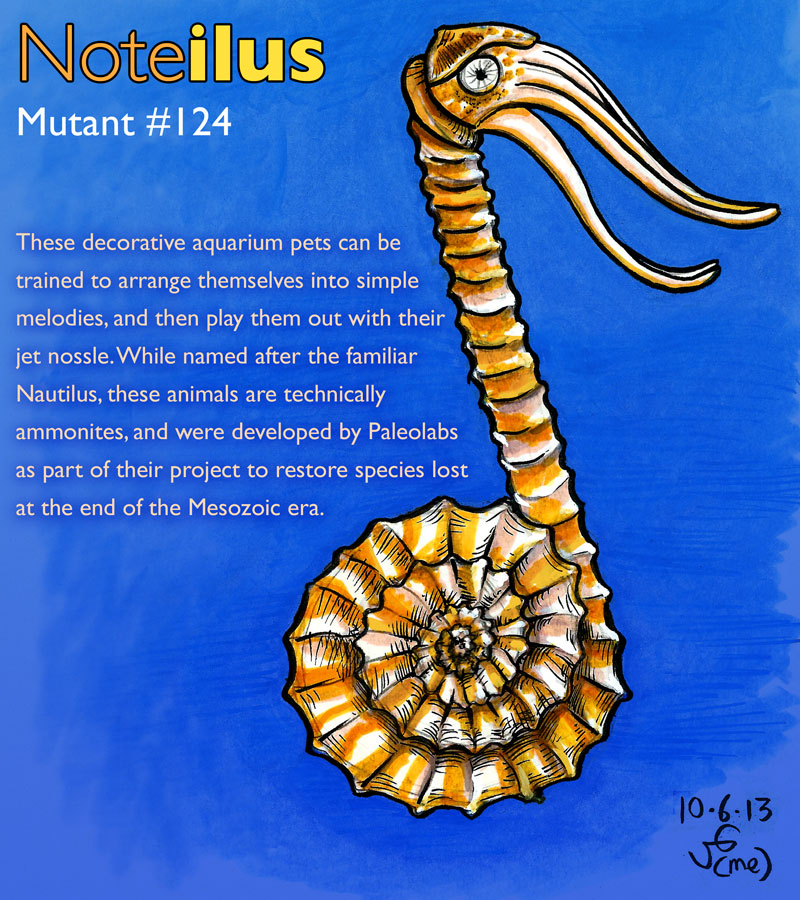 Noteilus
These decorative aquarium pets can be trained to arrange themselves into simple melodies, and then play them out with their jet nossle. While named after the familiar Nautilus, these animals are technically ammonites, and were developed by Paleolabs as part of their project to restore species lost at the end of the Mesozoic era.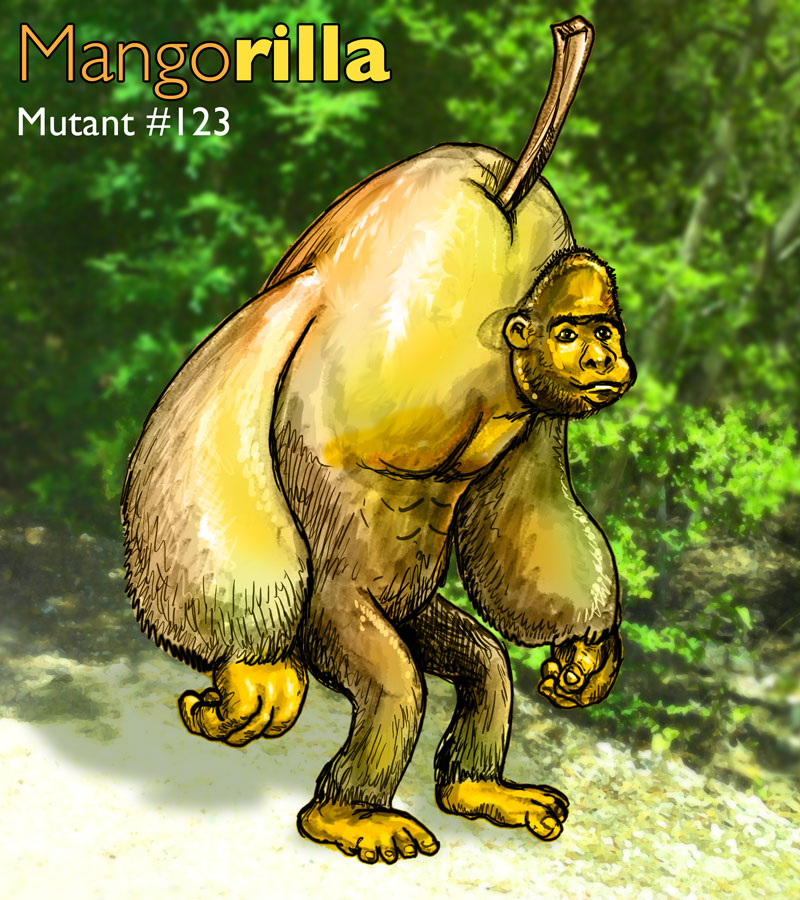 Mangorilla
Finally a fruit-bearing planimal that can pick itself.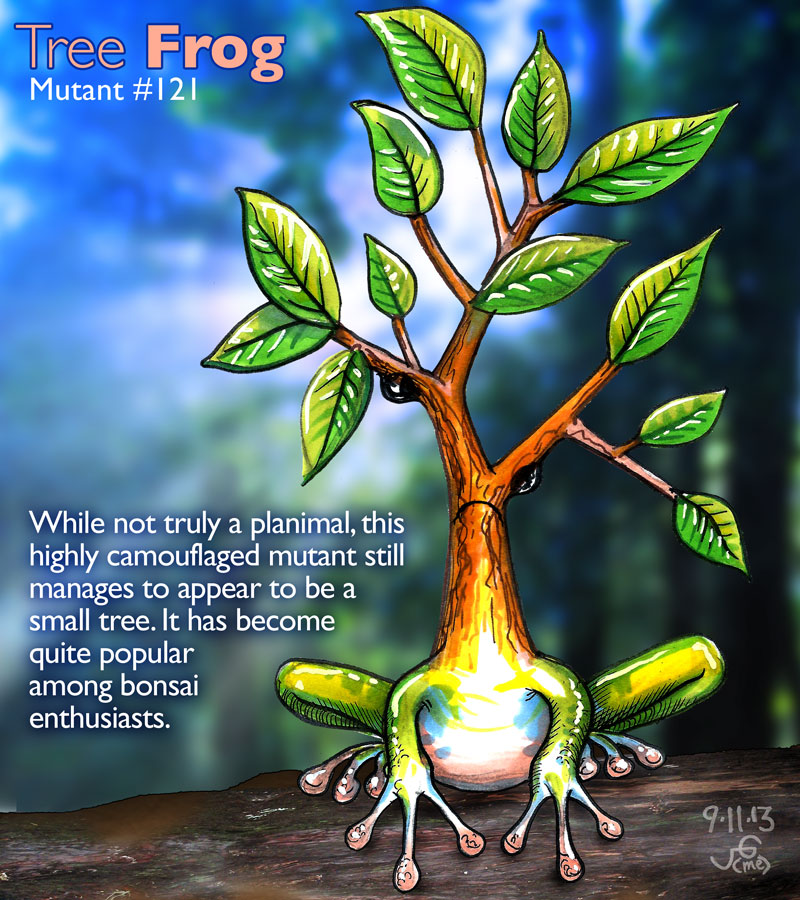 Tree Frog
While not truly a planimal, this highly camouflaged mutant still manages to appear to be a small tree. It has become quite popular among bonsai enthusiasts.